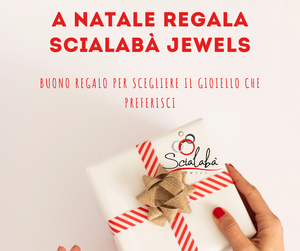 Are you looking for a gift but you are not sure what to choose?
Give a gift card of Scialabà Jewels, who will receive it can choose from dozens of unique jewels, all handmade in our laboratory.
Our gift cards are delivered by e-mail and contain instructions for redeeming them at the time of payment.
Our gift cards have no additional management costs.